Publications & Communications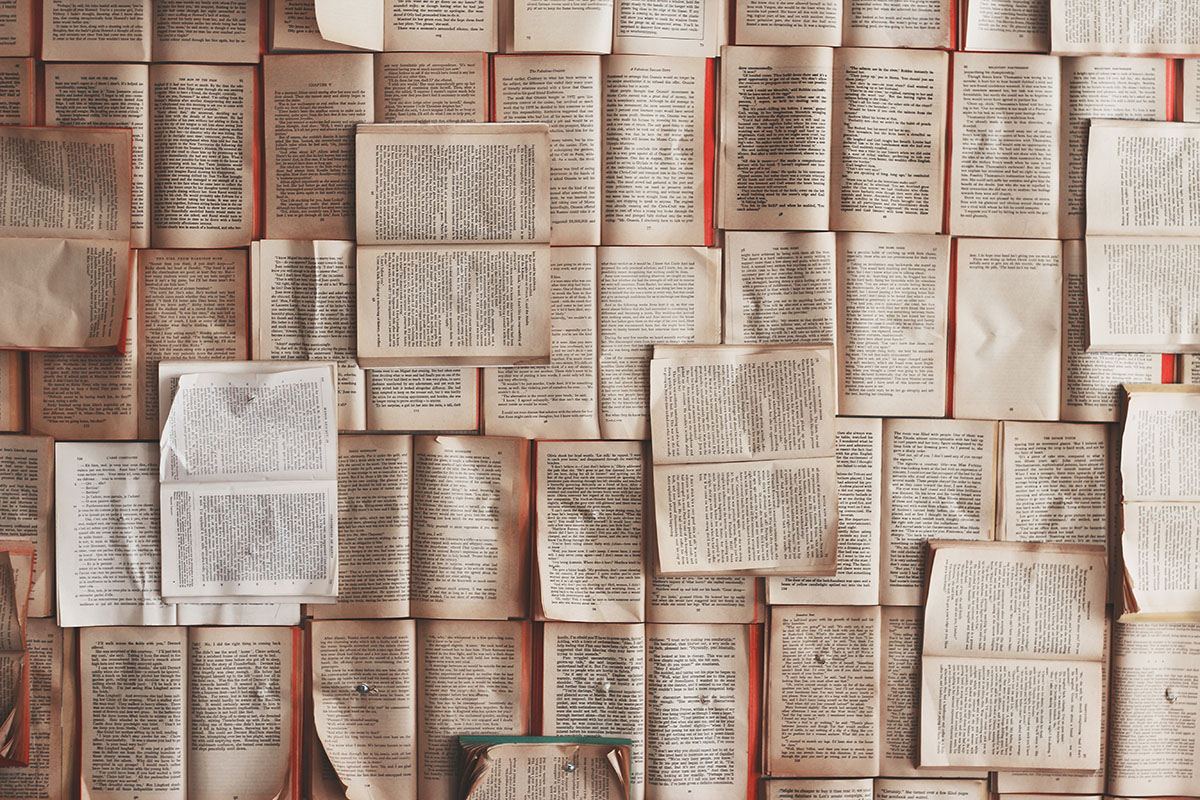 Peer-reviewed journal articles

The effects of pollutant mixture released from grafted adipose tissues on fatty acid and lipid metabolism in the skeletal muscles, kidney, heart, and lungs of male mice.

Environ Pollut. 2023 Aug 15;336:122387. doi: 10.1016/j.envpol.2023.122387.

NMR metabolomics study of chronic low-dose exposure to a cocktail of persistent organic pollutants.

NMR Biomed. 2023 Jul 31:e5006. doi: 10.1002/nbm.5006.

An integrative systems biology strategy to support the development of adverse outcome pathways (AOPs): a case study on radiation-induced microcephaly.


Jaylet T,

Quintens R, Armant O,

Audouze K.


Front Cell Dev Biol. 2023 Jun 22;11:1197204. doi: 10.3389/fcell.2023.1197204.
Prenatal exposure to multiple persistent organic pollutants in association with adiposity markers and blood pressure in preadolescents.
Rouxel E, Costet N, Monfort C,

Audouze K,

Cirugeda L, Gaudreau E, Grimalt JO, Ibarluzea J, Lainé F, Llop S, Lopez-Espinosa MJ, Rouget F, Santa-Marina L, Vrijheid M, Chevrier C, Casas M, Warembourg C.
Environ Int. 2023 Jun 22;178:108056. doi: 10.1016/j.envint.2023.108056.
AOP-helpFinder 2.0: Integration of an event-event searches module.


Jaylet T, Coustillet T, Jornod F, Margaritte-Jeannin P, Audouze K.


Environ Int. 2023 Jun 3; doi: 10.1016/j.envint.2023.108017. Epub ahead of print.
Combining the Classification and Pharmacophore Approaches to Understand Homogeneous Olfactory Perceptions at Peripheral Level: Focus on Two Aroma Mixtures.


Rugard M, Audouze K,

Tromelin A.
Molecules. 2023 May 11;28(10):4028. doi: 10.3390/molecules28104028.
ReadEDTest: A tool to assess the readiness of in vitro test methods under development for identifying endocrine disruptors


Crouzet T,

Grignard E, Brion F,

Blanc EB,

Podechard N, Langouet S, Alonso-Magdalena P, Hubert P,

Kim MJ, Audouze K.


Environ Int. 2023 Apr;174:107910. doi: 10.1016/j.envint.2023.107910. Epub 2023 Mar 31.
Integrating -omics approaches into population-based studies of endocrine disrupting chemicals: A scoping review.
Maitre L, Jedynak P, Gallego M, Ciaran L,

Audouze K,

Casas M, Vrijheid M.
Environ Res. 2023 Jul 1;228:115788. doi: 10.1016/j.envres.2023.115788. Epub 2023 Mar 31.
Gene-environment interactions in the associations of PFAS exposure with insulin sensitivity and beta-cell function in a Faroese cohort followed from birth to adulthood.
Valvi D, Christiani DC, Coull B, Højlund K, Nielsen F,

Audouze K,

Su L, Weihe P, Grandjean P.
Environ Res. 2023 Jun 1;226:115600. doi: 10.1016/j.envres.2023.115600. Epub 2023 Mar 1.
Childhood exposure to non-persistent endocrine disrupting chemicals and multi-omic profiles: A panel study.
Fabbri L, Garlantézec R,

Audouze K,

Bustamante M, Carracedo Á, Chatzi L, Ramón González J, Gražulevičienė R, Keun H, Lau CE, Sabidó E, Siskos AP, Slama R, Thomsen C, Wright J, Lun Yuan W, Casas M, Vrijheid M, Maitre L.
Environ Int. 2023 Mar;173:107856. doi: 10.1016/j.envint.2023.107856. Epub 2023 Feb 26.
Cigarette smoke and tumor microenvironment copromote aggressiveness of human breast cancer cells.


Benoit L, Tomkiewicz C,

Delit M, Khider H,

Audouze K

, Kowandy F,

Bortoli S, Barouki R, Coumoul K, Koual M.


Toxicol Sci. 2023 Mar 20;192(1):30-42. doi: 10.1093/toxsci/kfad013.
Application of AOPs to assist regulatory assessment of chemical risks – Case studies, needs and recommendations.
Bajard L, Adamovsky O,

Audouze K

, Baken K,

Barouki R

, Beltman JB, Beronius A, Bonefeld-Jørgensen EC, Cano-Sancho G, de Baat ML, Di Tillio F, Fernández MF, FitzGerald RE, Gundacker C, Hernández AF, Hilscherova K, Karakitsios S, Kuchovska E, Long M, Luijten M, Majid S, Marx-Stoelting P, Mustieles V, Negi CK, Sarigiannis D, Scholtz S, Sovadinova I, Stierum R, Tanabe S, Tollefsen KE, van den Brand AD, Vogs C, Wielsøe M, Wittwehr C, Blaha L.
Environ Res. 2023 Jan 15;217:114650. doi: 10.1016/j.envres.2022.114650. Epub 2022 Oct 27.
Communication
2023
2020
2019
Conference presentations (oral and posters)

The SysTox group is present at various international events (SETAC, SOT, EuroTox, Estiv…)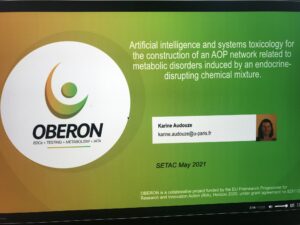 And some more …

2021
2020

2019